How to Handle Your Author Website's Technical Details
If gathering content and preparing brand assets were all it took to build a great website, more authors would have one. It's smooth sailing until authors hit the hairsplitting techno-tasks it takes to bridge the gap between the conception and creation of a site.
That said, we urge you to persevere, as crossing this final chasm can have a profound impact on your career.
Here's why: A lot of readers still experience the web through old devices, non-standard browsers, slow connections, and remote servers. The visually-impaired and elderly rely on screen-readers and radical zoom-in, while non-native English speakers trust auto-translate for just about everything.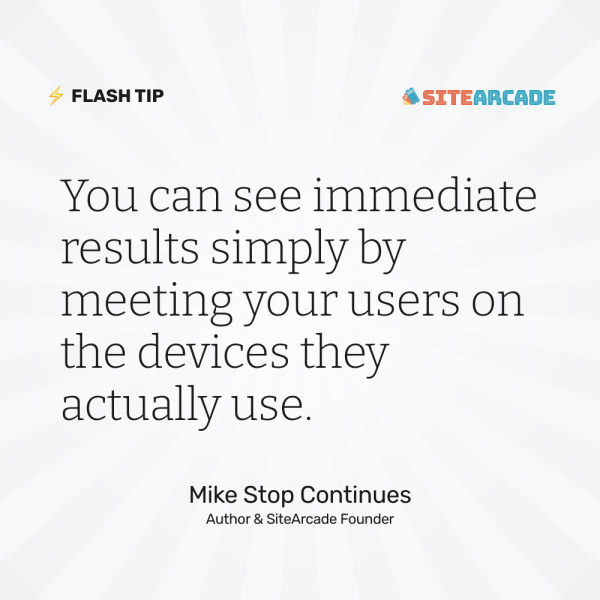 Let's focus on international readers for a moment. While there's only 500 million people in the anglosphere, the remaining 96% of the world's population is learning English as a second-language—potentially using your books to do so. If you can reach this audience, it means multiplying your sales by 20!
The amazing thing about these tasks is that you can see immediate results simply by meeting your users on the devices they actually use. Both search engines and social media platforms will reward you for doing so. Sites with proper metadata, good performance, and wide-ranging accessibility rank higher in the algorithms and get shared more often by users who find them.
Roll up your sleeves and let's get technical!
If you wanna be found, you've gotta be easy to find. Use an intuitive, consistent domain name and usernames, and don't get lost in the shuffle.
Defend your brand against dilution by registering domains related to your pen name. For example, if your primary domain is oliveraltair.com, register oliveraltair.net, .org, .me, oliveraltairbooks.com, oliveraltairauthor.com, etc.
Brand all of your unused social media accounts as you did with your primary accounts in previous steps. Make sure to link back to your website and add a pinned post inviting people to sign up to your newsletter.
Build backlinks to your website by answering questions related to your genre on Quora, StackExchange, Reddit, and other publicly-accessible forums, linking to your website where it's natural to do so. The more links to your site, the more likely Google will place it first in search results.
A website needs to be fast, light, and easy to navigate for all your visitors, including foreign, elderly, and disabled. This includes great readability, color harmony, and tagging your content correctly.
Ask a disinterested relative to explore your site while you watch. See where they fumble, where they get confused, and where they get bored. These are opportunities to make essential updates.
Try exploring your site at 300x zoom. Make changes to help the elderly and legally blind find and buy your books.
Help out the disabled by adding "alt" and "aria" labels to all images, buttons, and interactive elements.
Make your site easy-to-translate by replacing images containing text with actual text. For your book covers, simply include the title as plain text nearby.
To reach a wide reader base, including emerging English markets like India, China, Indonesia, and more, your site should work well on mobile and browsers both old and new.
Run Google's website performance test to ensure readers have a fast, pleasant experience on your site. Make recommended changes.
Try different screen sizes when viewing your site. On a small screen, do you still enjoy using your website? If not, make a change!
Test your website on multiple browsers and devices. Remember that readers are more likely to use older browsers versions than average, and even the averages show how important it is to support a wide range of browsers.
Search engines, pretty social share cards, and syndicated news apps like Feedly all require your site to include specialized metadata. Getting it right means multiplying your reach.
Fill out all SEO configurations available to you, including for JSON-LD (and test), OpenGraph (and test), and Twitter Cards (and test). You may need special plugins, depending on your website platform.
Setup and test your website's XML Sitemap, RSS feed, and ATOM feed. These resources make your site accessible to machines of all kinds.
Register your site with Google Search Central and Bing Webmaster Tools to ensure updates are discovered quickly.
Don't worry if you're not the most technical person out there. Just by following the basic tips I shared in this article, you'll end up a mile ahead of most other authors out there!
Next step: Where to Build Your Author Website.
See you then!
---
---